Assoc. Prof. Bingxiang Yuan
Guangdong University of Technology
Research Area: Geotechnical Engineering, Tunnel Engineering, Solid Waste Reuse
Speech Title:
Study on the displacement field of soil around lateral loaded pile based on PIV technique
Abstract:
Pile foundation is an important form of deep foundation, which has been widely used in practical engineering because of its high bearing capacity, small and uniform settlement, good stability, good adaptability and strong adaptability. In projects such as urban overpasses, long-span bridges, ports and docks, offshore wind turbines, the design of pile foundations must not only consider the impact of vertical loads, but also the horizontal loads caused by waves, wind, motor vehicle braking, earthquakes, etc.
In order to supplement and enrich the interaction mechanism between the laterally loaded piles and the soil, this study cuts into the soil from the perspective of the soil displacement field and carried out a series of model tests. This study is roughly divided into four parts: 1. Observe the two-dimensional displacement of the soil around a single pile in sand by changing the depth of groundwater; 2. Study the impact of passive piles on the three-dimensional deformation of the soil around the horizontally loaded pile through indoor model tests influences; 3. Use a hydraulic gradient indoor test device to apply seepage force to the soil to increase the effective self-weight stress of the soil to simulate the displacement of the surrounding soil of the laterally loaded pile under high stress field; 4. Construct a three-dimensional displacement measurement The system, including particle image velocimetry technology and transparent soil, completes the reconstruction of the three-dimensional displacement field through the calculation and interpolation of the two-dimensional displacement field to the three-dimensional displacement field.
This research has achieved a leap from a two-dimensional single plane to a three-dimensional multiple plane analysis, better analyzes the interaction mechanism between the laterally loaded pile and the soil, and further understands the force characteristics of the soil around the pile, which provides a reference for the pile foundation design in practice.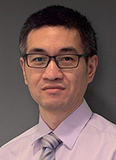 Prof. Songye Zhu
The Hong Kong Polytechnic University
Research Area: Smart materials and structures, Smart dampers for vibration control, Vibration-based energy harvesting, Advanced seismic-resistant structures, Performance-based bridge health monitoring, Vibration impact assessment and monitoring, Wind energy
Speech Title:
Self-powered Active Vibration Control of Structures
Abstract:
Despite their superior control performance, broad applications of active vibration control techniques in some engineering fields are hindered by their substantial power demand in controlling large-scale structures. This talk will present an innovative solution to address this existing obstacle by establishing an unprecedented self-powered active vibration control system. The self-powered concept is based on detailed power flow analysis in vibration control processes. A self-powered actively controlled actuator was applied and tested on a scaled active vibration isolation table. The feasibility and effectiveness of the innovative system were successfully validated through a series of analytical, numerical, and experimental investigations. The proposed system setup and control strategy can be readily extended to diversified active vibration control applications in versatile civil, mechanical and aerospace structures.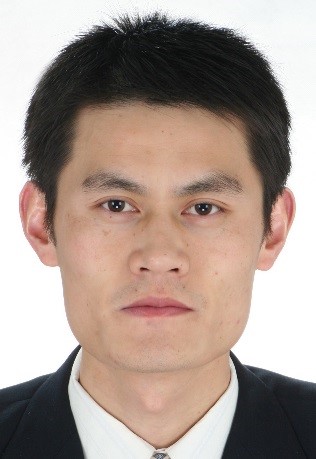 Prof. Chuang Feng
Nanjing Tech University
Speech Title:
Nonlinear static and dynamic characteristics of graphene platelets reinforced composite structures with active tuning
Abstract:
Recently, graphene and its derivatives have attracted great attentions from academic and industrial communities to develop high performance composite materials and structures, including the ones with high dielectric permittivity/constant. Such interest stem from graphene and its derivatives' extraordinary mechanical and physical attributes. This speech will talk about the nonlinear static and dynamic characteristics of graphene platelets reinforced composite structures. Unitilising the dielectric properties of the composite materials, the structural behaviours of the composite structures can be actively tuned by changing the attributes of the applied electrical loading. Such attributes provide elegant solutions for structural control and health monitoring of civil engineering structures compared to traditional ways. The work and methods developed is envisaged to provide guidelines in developing smart composite materials and structures for various engineering fields.
Assoc. Prof. Aeslina Abdul Kadir
Universiti Tun Hussein Onn Malaysia
Research Area: Solid waste management; Waste recycling; Sustainable building material; Wastewater treatment; Water quality
Speech Title: Leaching of Heavy Metals from Waste Recycling In Building Materials
Abstract:
The most common masonry unit for construction materials is brick and concrete. Due to the demand, different types of waste have been investigated to be incorporated into building materials for example industrial waste, agricultural waste, sewage sludge, fly ash, bottom ash and other waste. The incorporation of these wastes in building materials usually has a beneficial effect such as lightweight building materials with improvise shrinkage, porosity and strength, yet the potential of heavy metals being leached from waste utilization is often neglected. Unfortunately, most of the waste materials are evidently contaminated with heavy metals. Therefore, the environmental concern on the impact of building materials incorporated with waste should be observed cautiously. The analytical leaching testing procedure could be conducted in order to investigate on the potential release of heavy metals from building materials. Furthermore, to move towards developing sustainable building materials by recycling waste, emphasizing on environmentally friendly methods that could immobilize and encapsulate heavy metals that significantly pose a very high risk to the environment through leaching should be accentuated.